Testimonials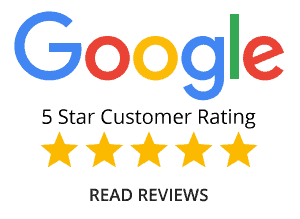 Whether you are a long-time patient or new to our office, we would love to hear from you. If you've had an experience at Bates Dental that you would like to share with us or with others, please feel free to contact us.

June 16, 2016
"Personable, professional, comfortable. This was my first appointment with Bates dental and I went away feeling thoroughly pleased with the attention for my particular dental needs."
Monica

June 5, 2016
"Everyone is so kind in this office. The state of the art equipment reassures even the most faint at heart. Dr Brady and his staff capture the best of modern dentistry as well as the vintage compassion that often seems lost to modern professional offices."
Jon

June 3, 2016
"I am very impressed with the friendliness and compassionate attitude of staff. The team of professionals displayed interest, listened, provided comfort and compassion at all times. The doctor was very educational and presented information with clear evidenced based assessment. I felt very at ease and knowing I am in excellent hands. I have oral cancer and am looking forward to being treated by Dr. Bates."
John

April 30, 2016
"The staff are amazing. Dr. Bates is a truly wonderful, compassionate dentist with a warm heart. I would refer anyone to this office. As long as we live in the Spokane area he will be our family's dentist.  Thank you!"
Melissa

January 30, 2016
"The Bates family is a wonderful family who treats us very well.they go above and beyond to take care us. Highly recommend this dental office.tAnd I tell my friends so they can enjoy the Bates family dentists. Carol is a rock star in my book kind,caring and will make you smile. Dr. Sr and Jr our the best. Thank You!"
Rosalie

January 6, 2016
"Excellent top of the line service and technology. (STATE OF THE ART EQUIPMENT) Same day crown done no adjustments needed. I love them and their dedication to providing wonderful, informative services. Grateful to have the privilege of being their patient."
Annie Metcalf D

October 20, 2015
"Dr. Bates was able to see me last minute due to a tooth requiring immediate attention. He was efficient, professional and a caring person. He even called me later that night to follow up and see how I was feeling. His secretary and staff are lovely and caring people. His office has a fresh look and welcoming feel–a nice change from older dental offices I have previously experienced."
Anonymous

October 3, 2015
"I have been to the dentist many times in my 60 + years. Generally they have not been the best experiences. The Bates team makes the dental experience an enjoyable one. We got a lot done in a short time. Dr. Steve Bates is a master craftsman and not only pays close attention to the littlest details but also made sure to attend to my comfort. Carol was by my side the whole time and I enjoyed sharing stories with her. Fallon gives the best injections – hardly knew she was doing it. Sandy very pleasantly makes sure the appointments and money are in order – her attention to details is very impressive. I met Ali who was new – she was very pleasant and off to a great start. I missed Dr. Brady who was out of the office. Thank you to each of the Bates dental office for your attention to me and your dedication to making your office nothing less than perfection."
Stan W.

September 10, 2015
"It was an outstanding office visit. I had not been to a dentist in years,so I was a little apprehensive about getting my teeth looked at, especially considering I had a chipped tooth. Dr Bates is a great guy… I could honestly recommend him to anyone. There was 0 pressure to do anything with my teeth I didn't want to do. His office staff was very competent and friendly."
Michael B.

April 5, 2015
"The professionalism with the entire staff was immeasurable. Throughout a year long procedure of the removing of broken teeth and the inserting of implant replacements, my experience there was very rewarding. Everything that was planned and that was done was explained to the fullest. The payment option could not have been better arranged. Any emergencies were taken care of with the highest priority and the let's-see followups made an even better difference.
Overall, this dental practice actually cares about an individual's well-being. They are very caring, very honest, and carry an old fashioned well-to-do work ethic. I have referenced friends and associates and have heard all positive statements in return. This is a dental practice I wish I would have discovered earlier. Thank you Bates Dental."
Jerry L.